Kart Builder Pro
Kart Builder Pro

Let's Start Building The Race Kart Of Your Dreams!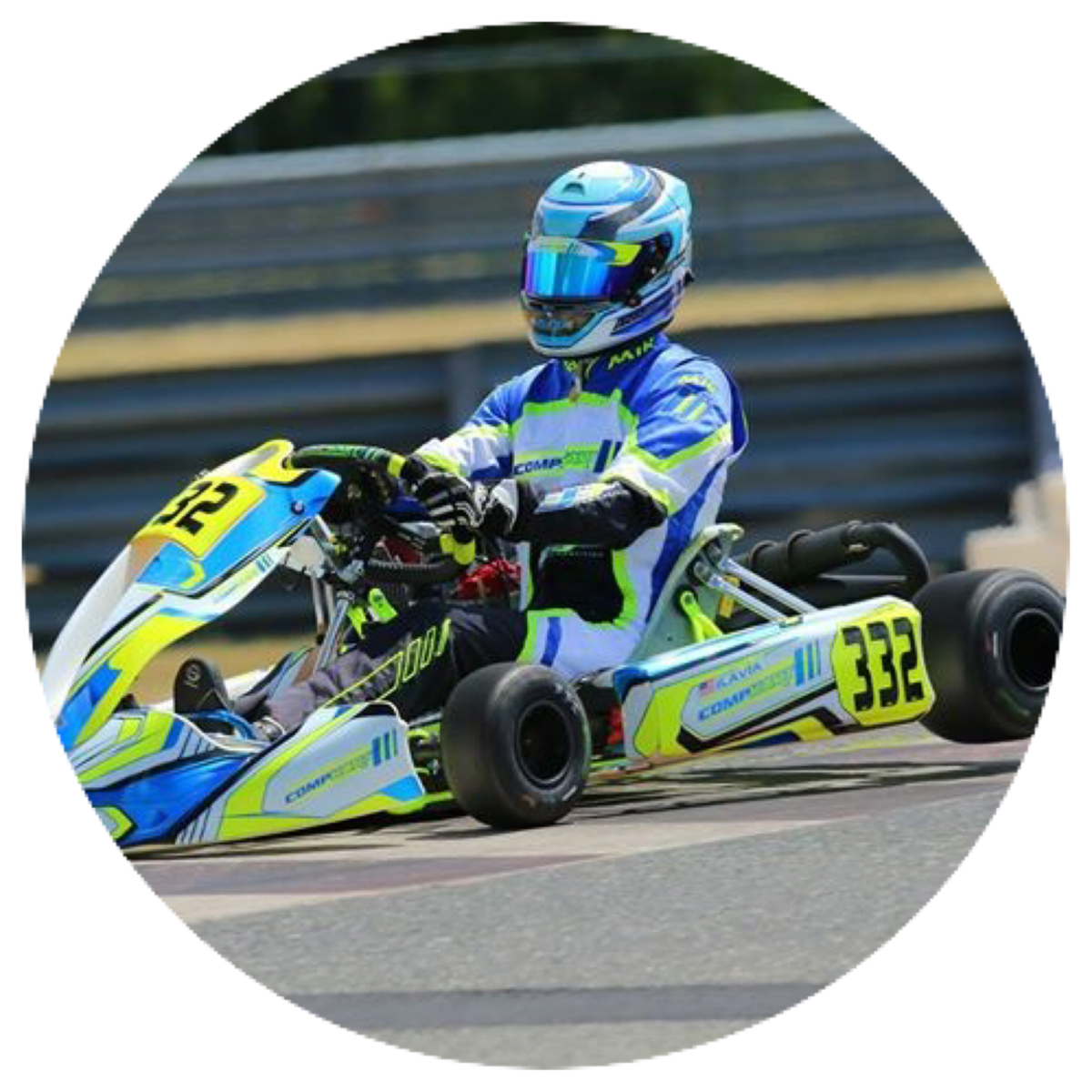 The Briggs LO-206 Kart is the perfect entry level kart because it is low maintenance, tons of fun and there is a wide range of skill levels racing it from beginners to pro level drivers. The LO206 kart class is quickly becoming the biggest class at the local tracks. 4 Stroke engine about 9.5 hp and almost zero engine maintenance. Ages 7 to Adult - 60 MPH Top Speed.
Start Building Now!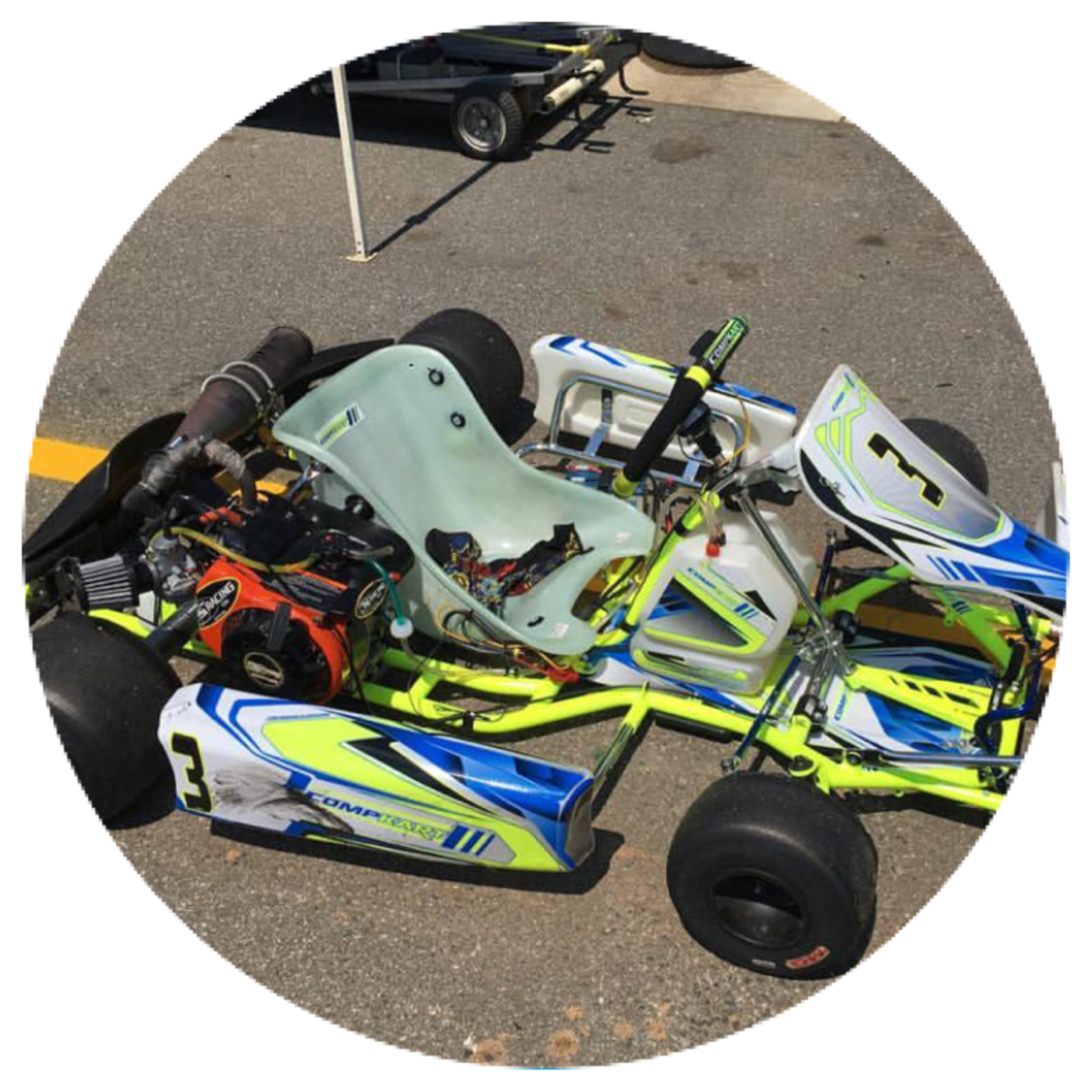 The IAME KA-100 Kart is the new kid on the block. It is a perfect engine for club racing all the way up to the national levels are now supporting it. The KA100 is an air cooled 2 stroke 100cc engine with about 22 hp. The KA-100 kart is perfect for the racer who wants more speed than a Briggs but not ready for a full on 125cc TaG plus it's easier on the wallet too maintenance wise. Ages 12 to Adult - 80 MPH Top Speed
Start Building Now!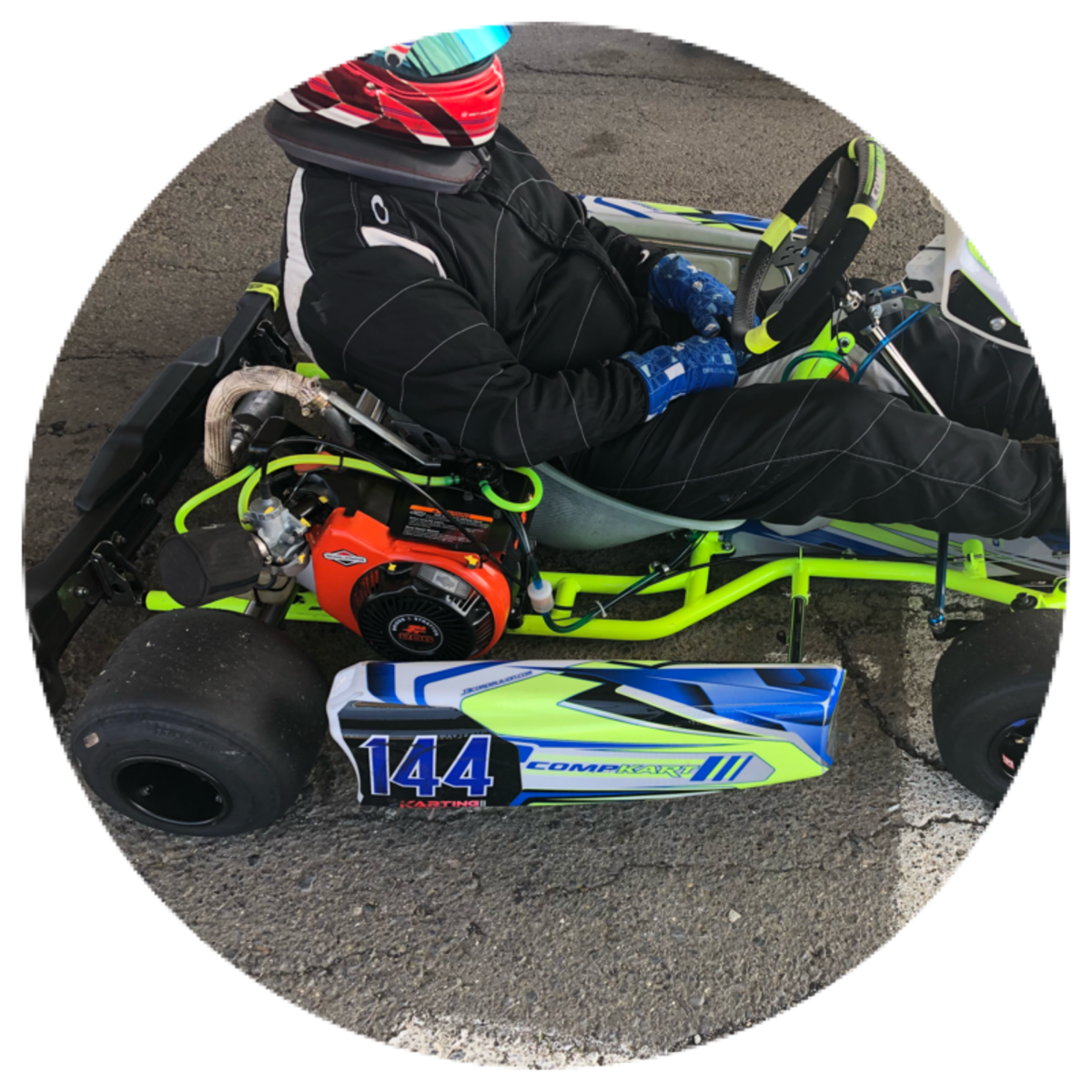 The 125cc TaG Kart is the fastest single speed race kart there is. TaG (Touch and Go) have an onboard starter and usually have 28+ hp out of the water cooled engines using a radiator. These karts can be found at clubs with more open turns and on the national circuit. Many race car drivers drove a TaG kart at some point in their early career. IAME X-30 and Rok GP 125 Ages 12 to Adult - 90+ MPH Top Speed
Start Building Now!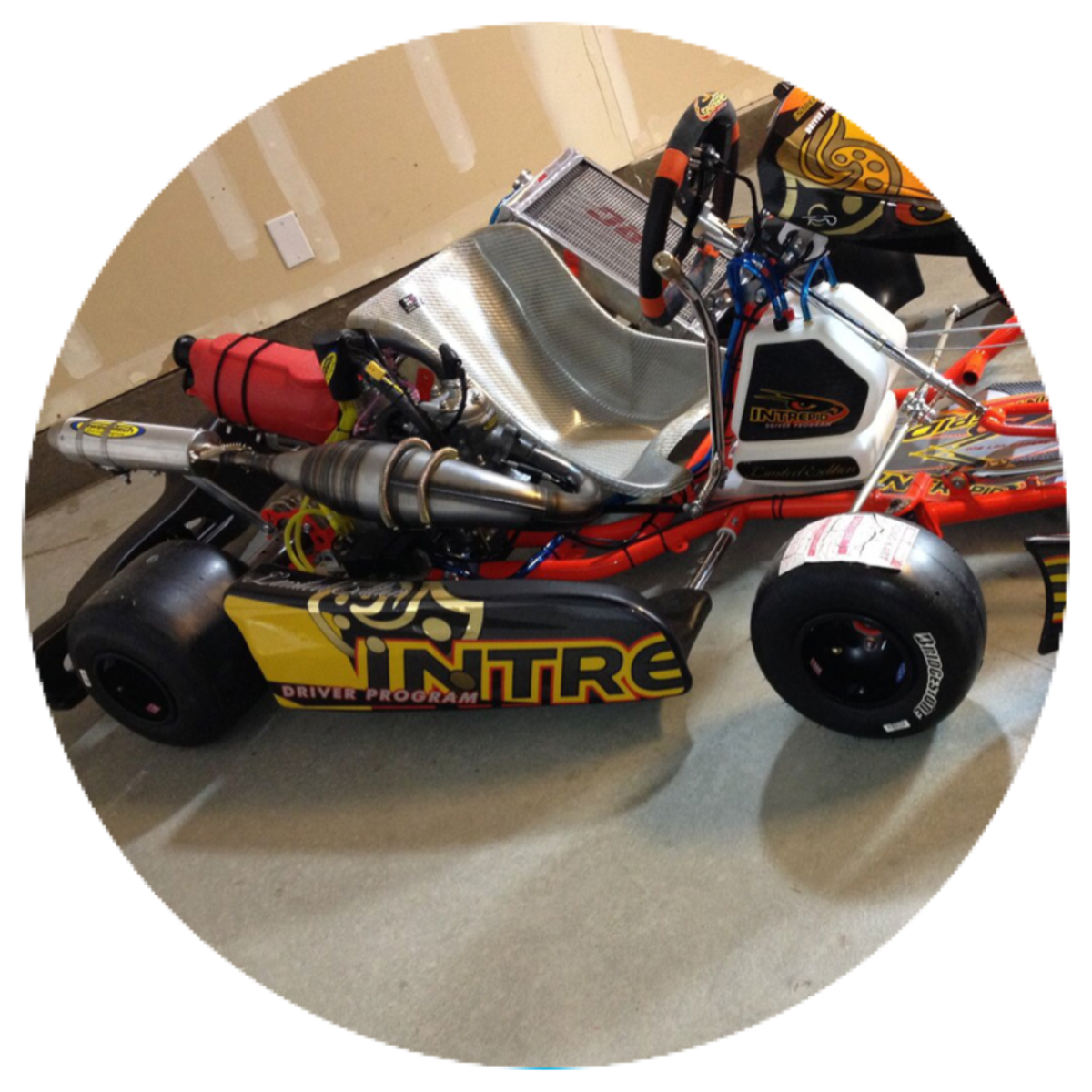 The Shifter Kart - aka the Bad Boy is all about brute force with a 6 speed gearbox and a minimum of 35+ hp. Nothing beats the acceleration of a shifter kart or braking since these have front brakes as well as a rear setup even some of the fastest cars in the world can't compete. Most Formula 1 drivers train in a shifter kart because it's the closest thing in terms of mental focus, pure speed, and handling! Engines from Honda / RoK / IAME Ages 12 to Adult - 125+ MPH Top Speed
Start Building Now!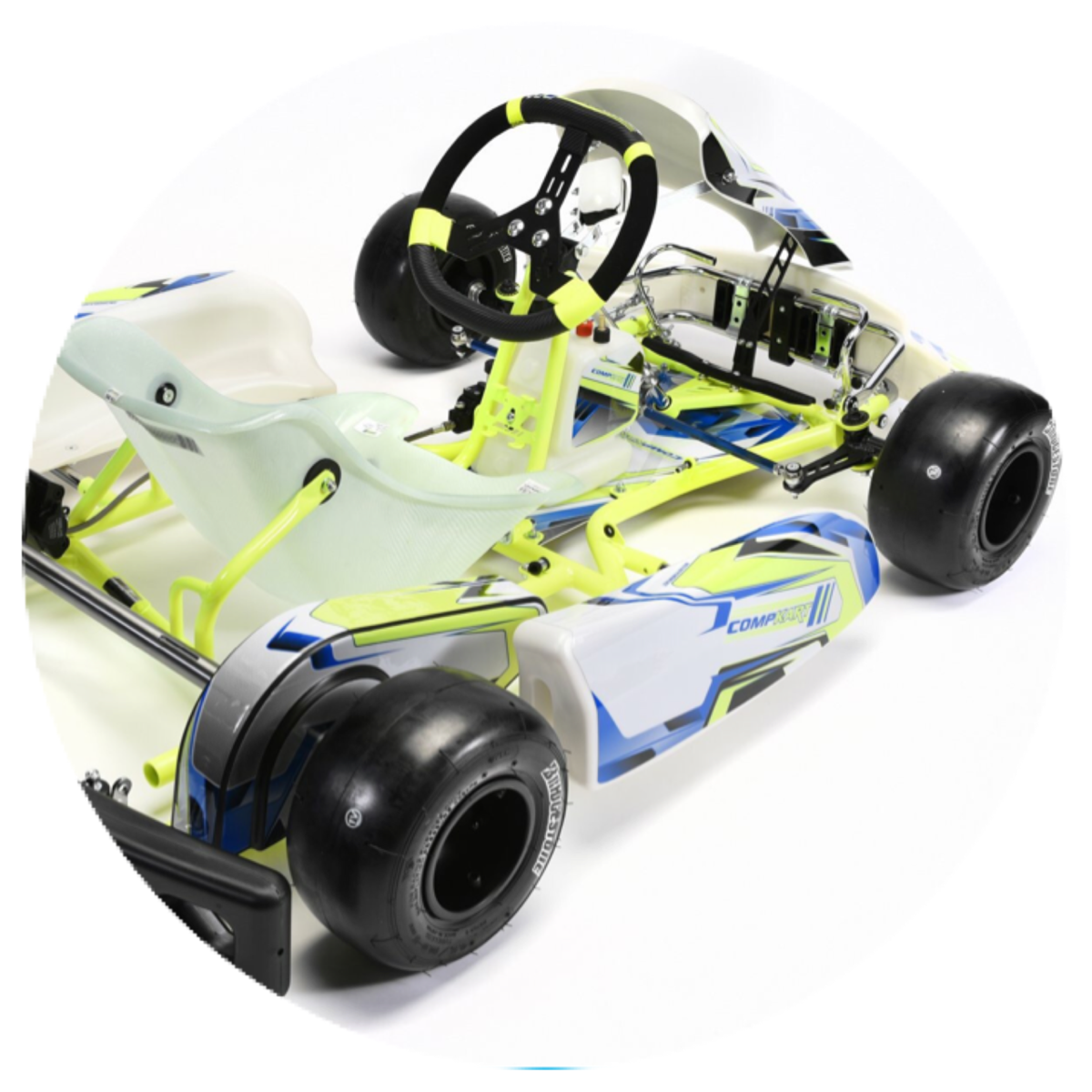 Kids aged 7 or 8 to 11 at most tracks will race a cadet kart which is essentially a 3/4 sized kart and uses a spec 28mm sized frame and a spec overall wheelbase. With a Briggs 206 engine it simply uses a restrictor or smaller than the adult 2 stroke engines from IAME and ROK.
Start Building Now!
A Few Recent Builds By Us Below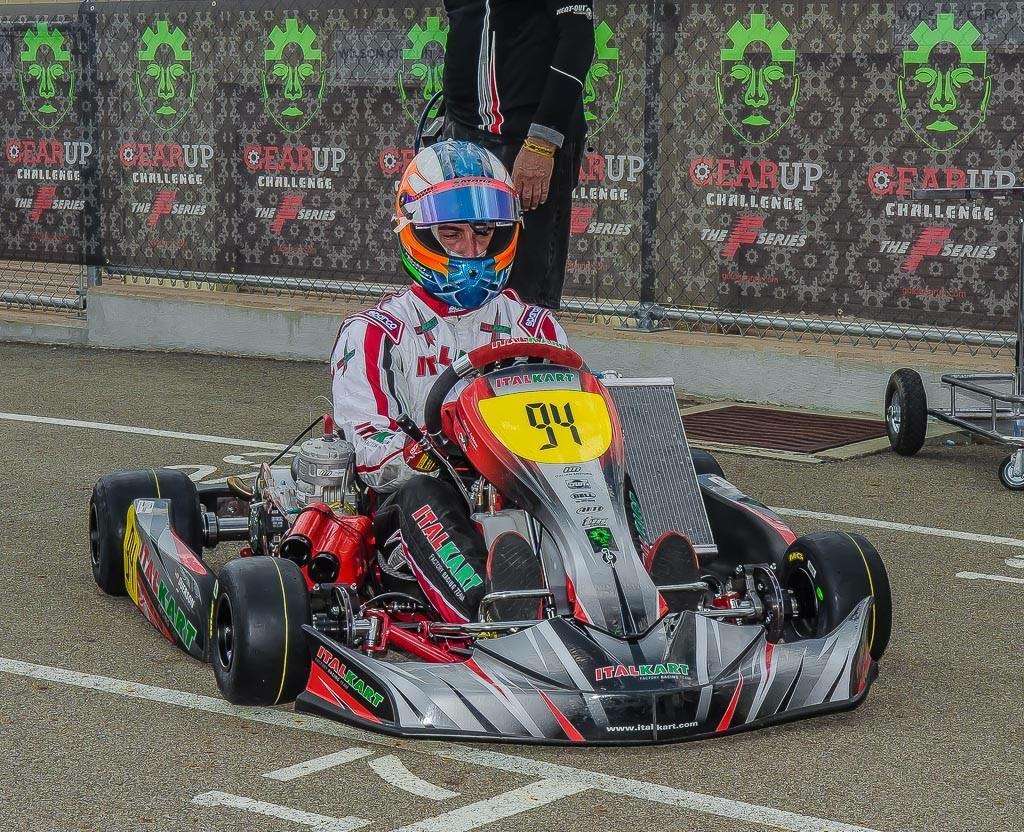 Vortex Rok / ItalKart Shifter Kart Package
ItalKart Rapido / Laguna Chassis 30mm with 50mm Axle
43 HP 125cc Italian Engine With 6 Speed Gearbox
Aluminum Radiator with Silicone Hose Kit
MyChron GPS Data Logger With Track Mapping
Front & Rear Brake System With Racing Tires
Turn Key - Ready To Tear Up The Track!
$10,995 Package Deal
How Do I Know Which Race Kart Is Right For Me?
One of the first things is to look online at the race tracks you will be going to and see what engine classes they race, it varies by region one area might run IAME engines but your closest tracks race ROK. If you are just going to be a weekend warrior and not enter an actual race well then you can get most whatever you like, if you are unsure we can help.
9.5 Hp or 34 Hp I mean that's an easy decision?
It all depends upon the tracks on a tight track the lower hp engines like LO206 are a ton of fun, on the more open tracks you can really open up on a TaG or Shifter kart. If you are starting out you will learn a lot better driving habits on a slower kart because you have more time to think about the driving lines as well as how the kart is actually handling.
Did You Know We Build & Ship Complete Karts and Assemble Yourself Kits All Over USA.
Give Us A Call & Let's Talk About Race Karts - 530-574-1898
Start Your Passion... Start Your Engine... Fuel Your Dreams